Monday, March 30, 2020
Cuomo just as bad as Biden
without a teleprompter.

TDS sufferers shouldn't take up
much needed hospital beds.

He promised he'd pick a woman, didn't he?

What nerve! Fake news NYTimes
accusing AT of fake news.

They promised they'd never move
to U.S. while Trump is still POTUS.
Note to Ldotters . Please limit replies to one hundred words or less.

Dupe posts will be automatically deleted. One sentence posts automatically deleted. Please do not posts from sites with paywalls.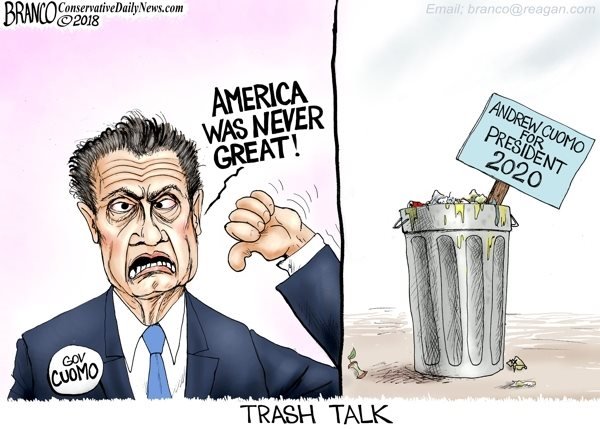 You've probably heard the expression those who can, do, and those who can't, teach. A Rhode Island public school teacher perhaps gave that chestnut a new meaning by allegedly taking to Twitter with an offer to pay someone infected with COVID-19 to cough on President Trump. The educator in question, who has subsequently deactivated her Twitter account that purportedly operated anonymously under the handle "Proud Teacher," is said to teach English as a Second Language to middle schoolers. She previously taught in neighboring Massachusetts. [Tweet] There is no indication as yet as to whether public school administrators will look into this matter further with an eye toward possible discipline.