Tuesday, February 18, 2020
He's not perfect-just like
most great leaders.

Bernie Bros have anger management issues.

Me-Too movement drowns the woke BSA.

Nope. Trump had right on his side.
Sanders has low-info youth.

Big money's on the chaos.

We do believe Mary Poppins was taller.
Note to Ldotters . Please do not post from sites requiring registration. These will be automatically deleted.

Dupe posts will be automatically deleted. One sentence posts automatically deleted.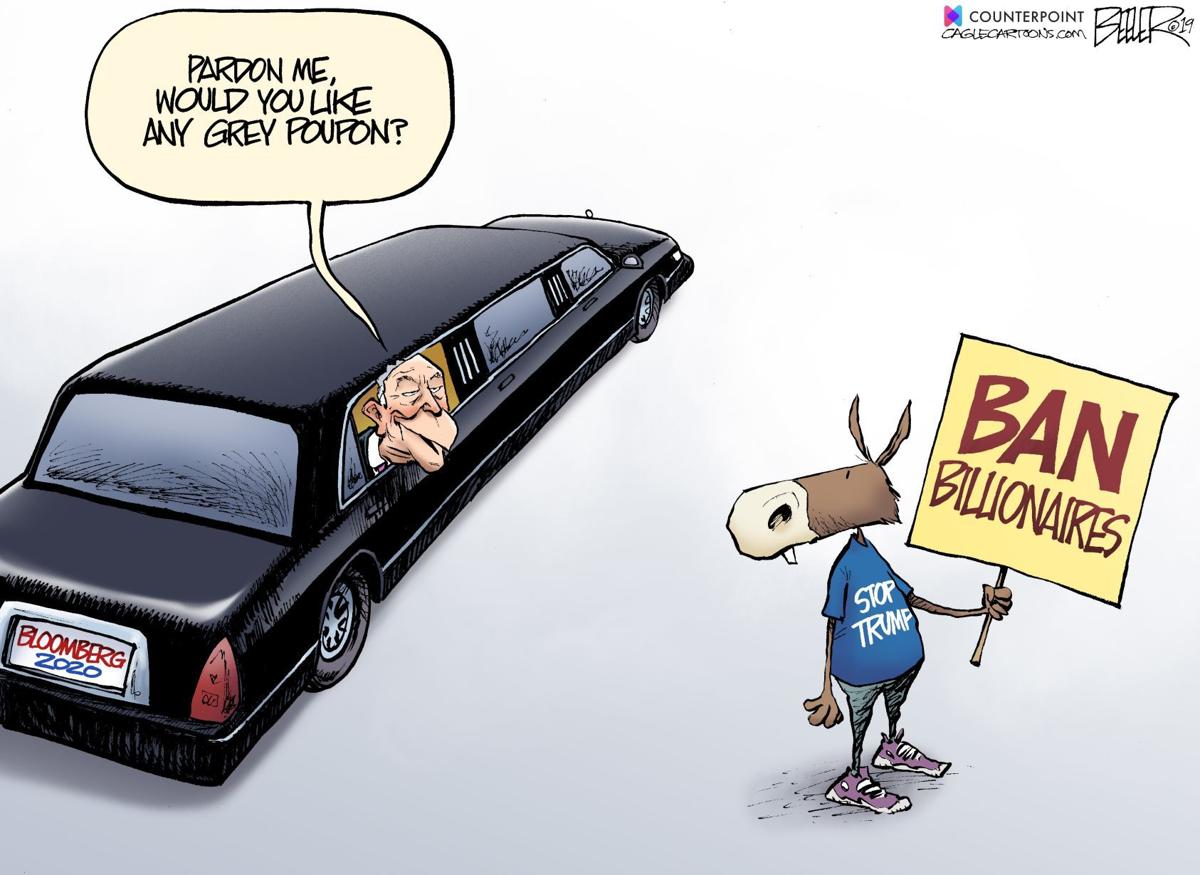 It's safe to assume that someone who managed to amass a fortune in the tens of billions through his own efforts (more or less) is, as they say, a pretty sharp cookie. Why, then, did former New York City mayor Michael Bloomberg decide to roll out his presidential campaign using the slogan "Mike will get it done," out of the many options expensive propaganda gurus — um, consultants — proposed? The implication that President Trump isn't "getting it done" is self-evidently absurd. By any measure, Americans in virtually every demographic, economic, and social category will agree they are better off than under Obama. Our president "got it done" despite facing hurricane-force winds.