Wednesday, January 22, 2020
We think Mexico got Trump's message.

The Queen believes in tough love., Harry.

Hope the nuking of Dems. continues.
Pass the popcorn.

But beware the RINOs in the Senate.

Guess which side will be armed.

Nice try, Joe, but they still can't vote for you.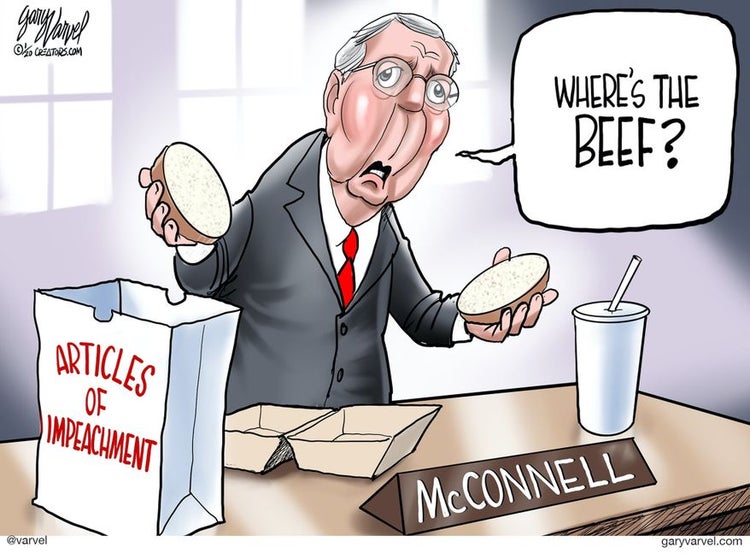 Tuesday was now former editor-at-large for CNBC John Harwood's first day at CNN as a network White House correspondent. Less than a week after CNN complained that one of its reporters was called a "liberal hack," CNN hired a liberal hack. (Snip)Harwood is a textbook example of a biased reporter masquerading around the nation's capital as an "objective journalist," on a noble quest to uncover the truth in clear and honest reporting in a media environment saturated with fake news. There is certainly no shortage of examples to illustrate Harwood's left-wing bias, but then again, the list to showcase CNN's runs even longer, making the pair a perfect fit.