Thursday, July 16, 2020
Be sure you all listen and vote!

They behave like children in a sand box.

18,000? That's a lot of jail birds.

Have trust in your President's desicion.

They vote and vote and get no results.
Note to Ldotters:
Please remember, no duplicates and no blog posting unless you have permission from staff, also any posting with three or fewer lines will be deleted.
Thank you for all your cooperation.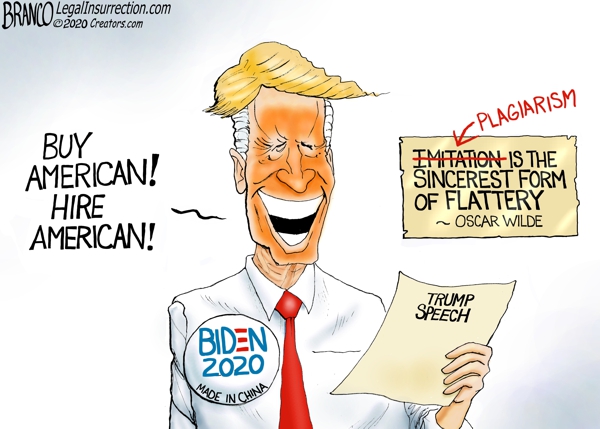 Posted by
DVC
—
7/16/2020 12:52:51 PM
The Police Tribune released a body cam video (warning: explicit violence) of a Michigan deputy emptying her magazine (after clearing a malfunction) into Sean Ernest Ruis shortly after the unarmed suspect stabbed a senior citizen and then came after the deputy with a knife and a screwdriver. The deputy fortunately did not heed Joe Biden's advice to shoot the unarmed man in his leg, as depicted here: "Instead of standing there and teaching a cop, when there's an unarmed person coming at them with a knife or something, you shoot them in the leg instead of in the heart is a very different thing."